It's that time of year again, and I'm back with Part 2 of Must Watch Christmas Movies.
Everyone and their grandmother have realized that Hallmark was up to something good with their yearly releases of Christmas movies. A bunch of other channels and streaming services have tried their hand at making Christmas movies without much luck because only Hallmark gets away with predictable and cheesy storylines. (Except Netflix, whose 2 Christmas movies made it to my Part 1 of Must-Watch Christmas Movies last year, and have one movie on my list this year. So they're trying their hardest, and it shows.)
So we're back with some oldies but goodies and one newbie.
The Christmas Chronicles (2018)
The Christmas Chronicles is a Christmas adventure movie. Two kids sneak into Santa's sleigh on Christmas Eve, causing him to crash his sleigh, lose his magic hat, his sack of toys, and his reindeer.
Santa and the two kids embark on a journey to help find the lost items and save the world from entering a dark, gloomy world with no Christmas. 
There's also a Christmas Chronicles 2 that came out last year (2020). Check that one out too.
The Muppet Christmas Carol (1992)
In this Muppets rendition of A Christmas Carol, Charles Dickens, the author of A Christmas Carol, is played by Gonzo. Along with Rizzo the Rat, Gonzo narrates the story of Scrooge, who owns a mortgage company and finds pleasure in his debtors' misfortunes. Scrooge gets visits from the ghost of Christmas Past, Present, and Future and has to decide whether to continue living the way he has or change for the better.
This version of A Christmas Carol is a not-so-scary choice for younger kids (and adults as well).
The Nightmare Before Christmas (1993)
Tim Burton's The Nightmare Before Christmas is a stop-motion animation that tells the story of Jack Skellington, the King of HalloweenTown, who encounters Christmas Town and becomes obsessed with celebrating Christmas. Jack decides he needs to bring Christmas to HalloweenTown and is willing to do anything to do it. Will a coffin-shaped sled pulled by skeletal robo-reindeer or snakes that eat Christmas trees have the effect he thinks they will? Maybe. Maybe not. 
The Nightmare Before Christmas is a funny, darkish movie that makes a lil bit of fun at two kid-favorite holidays.
Arthur Christmas (2011)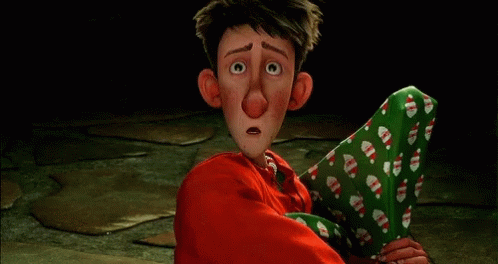 Santa has one job. To deliver Christmas presents to every child on Earth. It's a feat, to say the least. Santa Claus accomplishes this monumental task with the help of his elves and a super high-tech operation beneath the North Pole. But the worst thing that could happen has happened. Santa missed one child, and now it's up to Arthur, Santa's clumsy son, to make it right. 
A Boy Called Christmas (2021)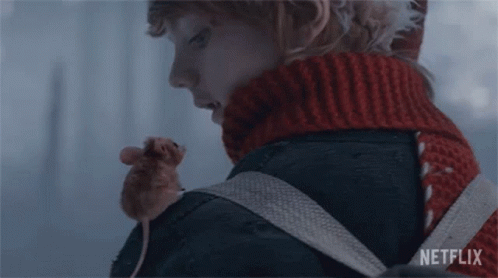 On Christmas Eve, Aunt Ruth visits her niece and nephew in London. She shares a story about a boy named Nikolas who lives in the woods in Finland with his father. During one of the harshest winters, the king of Finland offers a reward to anyone who can brighten up and bring hope to winter.
Nikolas' dad goes off to find the mystical world of Elfhem, where magic is said to exist, leaving Nikolas behind with his cruel aunt. Fed up and angry with his aunt, Nikolas, and his pet mouse set off on a quest to find Elfhelm and his father. Throughout the journey, they make friends with a reindeer, a pixie, and a couple of elves. Is Elfhem really all its cracked up to be? Watch the movie to find out.
Happy Christmas movie watching!
Have any recommendations for Christmas movies I should watch? Share them with me in the comments.